SmartStart Lance & SmartStart Remote
The Smartfill range features the unique SmartStart lance or SmartStart remote. The SmartStart remote is an option for two hole filling on the Multifill range.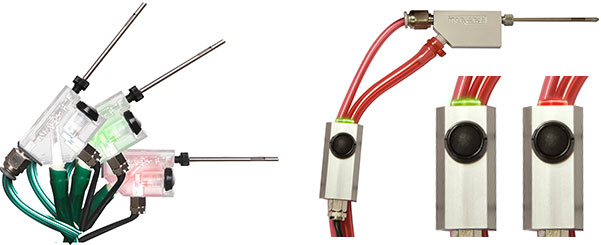 SmartStart Lance
Using the latest SmartStart lances allows the operator to remotely start the gas filling process by pressing a button on the lance body instead of having to return to the machine. The lance body incorporates an LED light, which on activation of the filling process turns green then red on completion of the fill cycle.
SmartStart Remote
The SmartStart remote is an alternative version and is especially suited to gas filling triple insulated glass units when each cavity is below 12mm.