Gas Filling Machinery & Gas Testing Equipment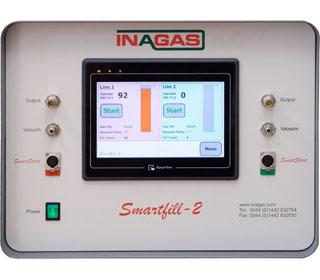 Established in 1992, Inagas is the industry leader in the supply of British manufactured gas filling machinery and testing equipment for insulated glass units. From our Hertfordshire base, we supply machinery and equipment worldwide either directly or through our network of distributors.
With years of experience in offering our customers a range of gas fillers to suit all levels of production, Inagas is expertly placed to provide you with specialist advice and practical solutions for gas filling with any type of spacer bar and sealant combination. Our latest developments include a brand new and extensive, unique range of Argon, Krypton and Xenon gas fillers, including touch screen controls and proven design features.
The stringent requirements of today's market means gas filled glass units are growing in popularity and we have the long standing experience to be able to provide you with all of the information you need when it comes to gas filling machinery, methods, measurement and much more.