Sparklike Laser™ - Gas Testing
Inagas is proud to represent Sparklike who over the last 15 years has become known for their non-invasive gas detection devices. The Sparklike Handheld™ and Sparklike Laser™ are considered industry standard worldwide.
The Sparklike Laser™ product is based on laser technology (TDLAS) to measure the Oxygen content inside an IGU, results are then converted to display an Argon, Krypton or mixed inert gas reading.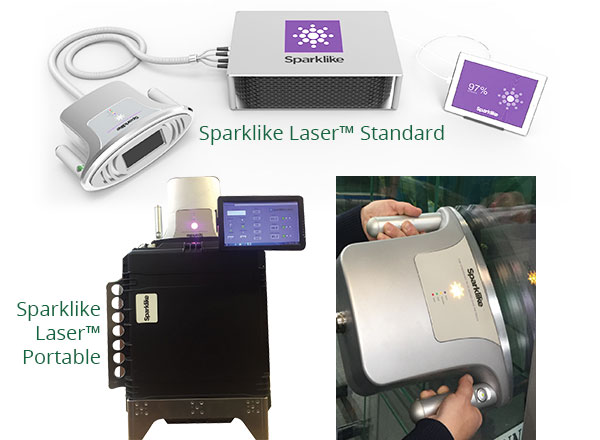 Key Benefits
Analyse double and Triple IGU
Analyse through coated and laminate glass
Accurately determine IGU glass and cavity thickness
Accurately measure from 1-99% gas content
The Sparklike Laser™ is available in two distinct versions.
Sparklike Laser Standard™, an offline solution for test labs and desktop use.
Sparklike Laser Portable™, a whole system integrated into a heavy duty case with wheels and a battery for mobility in factories and building sites.
Technical Specifications
Thickness measurement accuracy
+/- 50 um (*)
Gas measurement accuracy
+/- 1,5% StDev.(*)
Measurement Time
Double glazed unit (DGU) 16-22s and triple glazed unit (TripleGU) 18-30s //
Laser Online: DGU 9s and TripleGU 15s
Maximum IG thickness
51mm (from surface 1 to surface 3 with DGU, from surface 1 to 5 with TripleGU)
Minimum glass thickness
2mm
Main power supply values
Selectable 100-240
Max. input power
250W
Connections
RJ-45, 2x USB 2.0
Display
10,1″ Touch Screen
Software
Custom Sparklike Laser StandardTM / Sparkelike Laser PortableTM version, Windows 7 Embedded Standard
Data Logging Capability
Virtually unlimited