Inagas Back at GlassBuild America 2019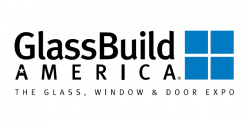 20th September 2019
With significant numbers of customers in the North American IGU markets, we were delighted once again to be back at GlassBuild America 2019 in Atlanta in conjunction with distributor partner, Quanex Building Products.
The North American IGU markets are hugely important to Inagas. Thanks to our partnership with Quanex Building Products, we've sold and installed over 100 gas filling machines to IGU manufacturers across the USA. This year, visitors to Booth 2517 had access the latest innovations in fast, efficient and cost-effective gas filling solutions, and the chance to see live demonstrations of our Smartfill 2.

The Smartfill 2 is an Argon gas, dual line machine capable of a combined maximum flow rate of 60 litres per minute. Equipped with our patented Smartstart lance with data logging and printing options, the Smartfill-2 provides manufacturers with a fast, effective solution to off line gas filling. Touchscreen operated, it has been designed for medium to high production of Argon gas filled glass units.

For over 25 years, Inagas has been instrumental in designing, developing and bringing to market gas filling solutions that suit every size and type of IG manufacturer. Our distribution network covers 15 territories with sales to over 40 countries, and in partnership with Quanex we were delighted to be sharing the latest gas filling solutions with the North American markets at Glassbuild with customers and colleagues old and new.